History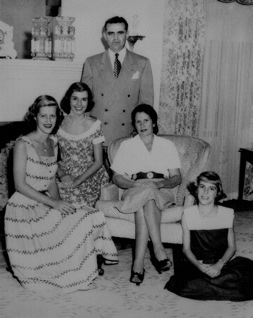 Lowell Berry was born in Idaho in 1902. He received a B.A. in economics from Stanford in 1926. He and his wife Josephine founded The Best Fertilizer Company of California and then Texas, Maryland and Arizona. He served as President and Chairman of the Board until they were merged with Occidental Petroleum in 1963. He also founded California Ammonia Company and American Plant Food, Texas.
At the core of Mr. Berry's life was his faith in God as well as a sense of responsibility to his community and country. In 1950 he established The Lowell Berry Foundation for service to charitable and religious purposes and activities, and served as its President until his death in 1980. His plea to the Directors of the Foundation was that its funds be committed toward the strengthening of the ministry at the local church or parish level, that the local church may be truly effective in shaping the lives of men and women, boys and girls, strengthening the family, being instrumental in the community as an effective force for morality and the good life and always proclaiming the Gospel of Jesus Christ.
Today, members of the second and third generation of the Berry family serve on the Board of Directors, and along with the other members of the Board, continue to carry out Mr. Berry's vision.